My first blog post!!!!
WOW!  My first blog post on my new site.  I've been so looking foward to being able to get blogging and keeping fans of Dawn Boyce Photography updated on what is going on in my business and life.
First, I want to thank all of our clients and fans for being so supportive of Matt and I.  It has truly been such a joy to be able to work with you all.  We  look forward to being able to work with you all again and continue to provide you with beautiful artistic images of your memories and life's most important moments.  Thank you for letting us play this role in your lives.  We are truly honoured.
For my first blog post I figured it would be fitting to share a little bit about Matt and I and our two sons Blake and Carter.
I might as well begin at the beginning:  Matt grew up right here in London Ontario while I grew up in a little town in Indiana called DeMotte.  When Matt was just 17 and I was 20 we met for the first time at a camp that both of our churches were associated with.  One thing led to another and two and a half years later in October of 1998 (with a little bit of insanity involved in the decision) we got married and moved to where we both now make our home in London.
About 3 years later we had our first son ,Blake, and this is when our love for photography was discovered.  We got our first "good" camera and we began self teaching ourselves how to use Photoshop.  Photography quickly grew from a hobby into a passion for us and we began seriously applying ourselves to learning new skills and developing our ability with our cameras and editing software.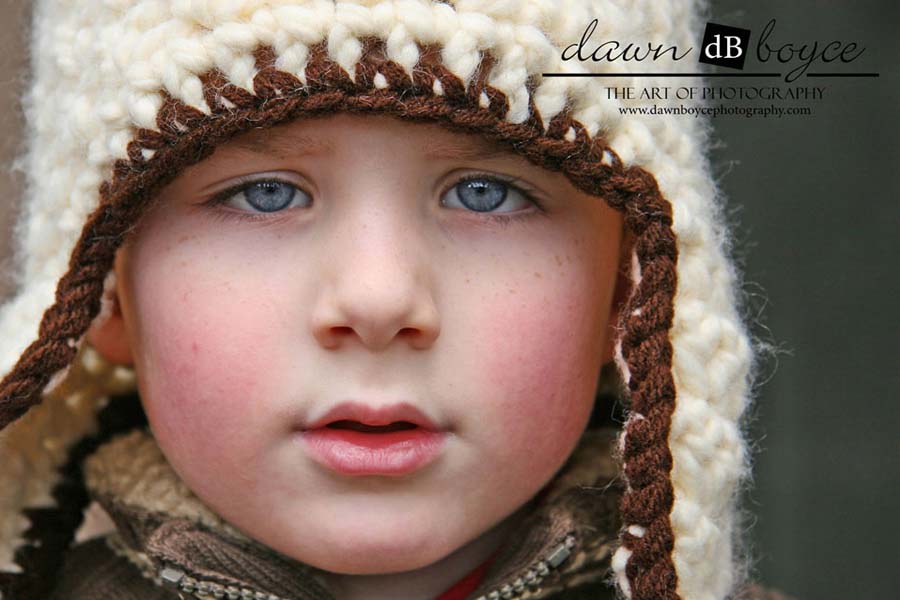 About 4 years later in 2006, after taking this picture at my brothers's wedding, I chose to give into the constant recommendations from literally everyone who saw our photography work, and turn my passion into a business and so was born Dawn Boyce Photography.
Since then, we have never looked back.  We love getting to be wedding photographers.  From the first meeting with our excited, newly engaged couples, to the engagement pictures, to meeting them on the wedding day and getting to experience the joys, tears, laughs, and promises made on that day with them, to seeing their reaction to our finished work for the first time, we really do love doing this.
In just 5 years time the busines has grown into a success and we have our amazing clients to thank for that.  We love you guys!  You brought our passion to a point that we never imagined it would be.  We simply couldn't have believed anyone who told us, when we first took on this incredibly intimidating endeavor, that it would get to a point where we can't help all of the couples that want us to be their wedding photographers because we are simply too busy.   WOW!  And thank you all again.
Thank you all so much for reading my first blog post.  There will be more posts coming very soon so stay tuned.
Your friends,
Dawn and Matt
Here are a few more of my favorites from 2010